The mountains are what define us. They push us to find new ways of building better skis and equipment. They bring our communities around the world together. But they are changing. The planetary systems that have, for so long, maintained our environmental equilibrium are being destabilised by human activities and emissions. And in our planet's high places, we are feeling the effects sooner than most. Temperatures in alpine regions are rising at twice the global average, resulting in rapidly receding glaciers, unstable alpine environments, shorter winter seasons and a greater reliance on artificial snow making.
 The future of skiing is at stake. And since the climate crisis poses such a clear and urgent threat to the winter sports industry, it makes sense that those within it should show clear commitment to reducing our impact.
OUR APPROACH

Mountains are climbed in small steps, not leaps and bounds. At Atomic, we know the scale of the challenges posed by climate change. We realise that to drive skiing forward into an era of climate neutrality will require ingenuity, a willingness to embrace the unknown and the conviction to act with the long term in mind. Learn more about our approach.

SUSTAINABLE PERFORMANCE

Atomic is uniquely positioned in the ski industry, with complete control over the design of our skis and the raw materials that go into them. Once we have conducted an LCA on a product, we can drive the design, material and production process improvements required to reduce its impact.
KEY PRINCIPLES
URGENT AND IMPORTANT

We're doing this first of all because it matters deeply to humankind and the planet, and because we have an urgent responsibility to use our platform to make things better. We believe, and acknowledge, that if we get it right, it will also be good for business.

SCIENCE BASED

Any response to these challenges can only be effective if it is reality-based: informed by the best available evidence. Where this does not exist, we will try to build it. Where trade-offs are necessary, we will acknowledge them openly. We will make no claims we cannot justify.

BUSINESS INTRINSIC

Sustainability is not a surface product feature or marketing tactic, but will become a deep and integrated dimension of our business model and brand, driven by our values and mission, 'from the inside out'. It must become core to who we are. This will take time and patience. ​

HUMBLE & TRANSPARENT

Building a sustainable ski business and contributing to wider systems changes will be difficult. There will be setbacks, trade-offs and challenges along the way. We commit to be open about these, ensure the issues and stories are the focus, and Atomic doesn't act as the 'hero'.

CREATING SPACE

This agenda is much bigger than us. We need to act as servants to the wider ski and winter sports community: contributing technical innovation, problem solving, advocacy and convening power to create the foundations and space for shared action at scale.

PERFORMANCE INNOVATION

We see sustainability as a powerful spur to important and differentiated innovation, not a source of compromise. We approach constraints in the spirit of challenge, resist trade-off thinking, and celebrate instances of sustainable performance.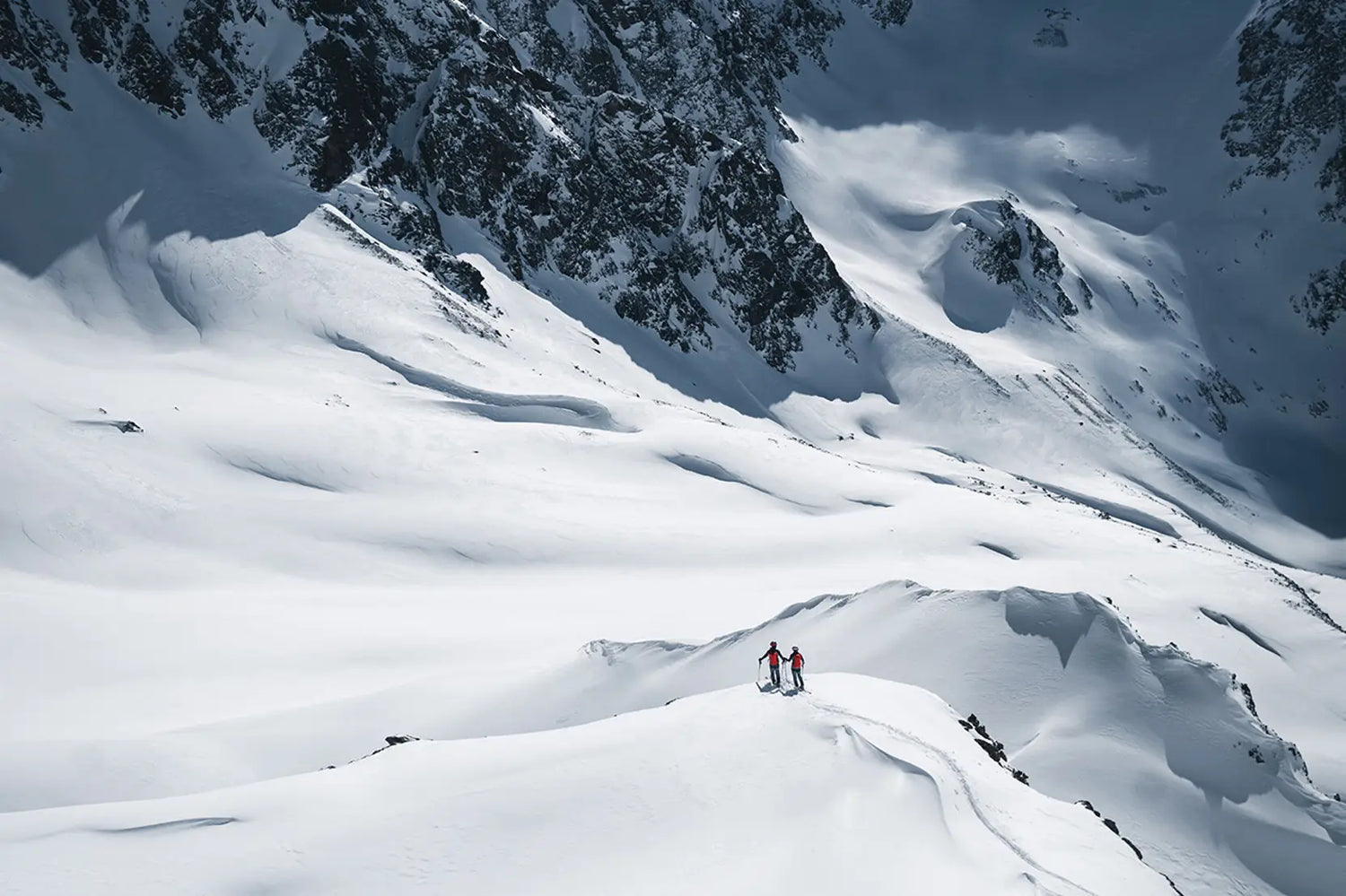 ATOMIC IMPACT STATEMENT 2023
Download our impact statement to find out exactly where our path to protect the climate is taking us. ​
Download
A COMMITMENT BUILT OVER TIME​
Atomic's path to environmental action has developed over decades. Starting in the early 1990s, we invested in environmental efficiency projects, lowering the carbon intensity of our manufacturing site in Altenmarkt.
TIMELINE
1955

The Beginning

Alois Rohrmoser produces the first pair of hand-carved Atomic skis In his workshop - just 5km from our current headquarters.

2005

Bio-Mass Heating

Switch from light oil heating to local wood chip heating. 6.39 GWh/year, all of which now comes from renewable sources. Using local wood chip instead of oil to heat the ski presses has resulted in a 95% impact reduction, with over 2,175,789t of CO2 kept out of the atmosphere

2013

Heat Recovery System

Installation of heat recovery systems. In order to bind the layers of a ski together, our presses are heated to high temperatures. By recovering some of this heat, we have been able to further reduce our facility's impact.

2014

Electricity from renewable energy

Switching to 100% renewable electricity has helped us to reduce our impact by 97.45% when compared to the standard electricity mix in Austria.

2020

Facility LED lighting

Installation of LED lighting. Compared with 2019, our Altenmarkt facility now consumes 5% less electricity thanks to more efficient lighting.

2021

Sawdust recycling

By recycling this byproduct from our skis into chipboard, we save 18.9 tonnes of CO2 each year - a reduction of 84% compared with wood composting.